Follow our Daily News Tips
Simplifying the Market™
---
The Impact Staging Your Home Has On Your Sale Price [INFOGRAPHIC]
---
Some Highlights:
The National Association of Realtors surveyed their members & released the findings of their Profile of Home Staging.
62% of seller's agents say that staging a home decreases the amount of time a home spends on the market.
50% of staged homes saw a 1-10% increase in dollar-value offers from buyers.
77% of buyer's agents said staging made it easier for buyers to visualize the home as their own.
The top rooms to stage in order to attract more buyers are the living room, master bedroom, kitchen, and dining room.
4 Most Popular Bottom Line Investments in America
---
Every year, Gallup surveys Americans to determine their choice for the best long-term investment. Respondents are given a choice between real estate, stocks, gold, and savings accounts. For the sixth year in a row, real estate has come out on top as the best long-term investment! That has not always been the case. Gallup explains: […]
Boomerang Buyers: Don't Be Afraid to Buy a Home Again!
---
According to CoreLogic, from 2006 to 2014 "there were 7.3 million housing foreclosures and 1.9 million short sales." The hesitation some Americans feel after experiencing a foreclosure brings to mind the old saying: "Fool me once- shame on you. Fool me twice- shame on me." According to the 2019 Home Buyer Report from NerdWallet, "Thirteen […]
Are Older Generations Really Not Selling Their Homes?
---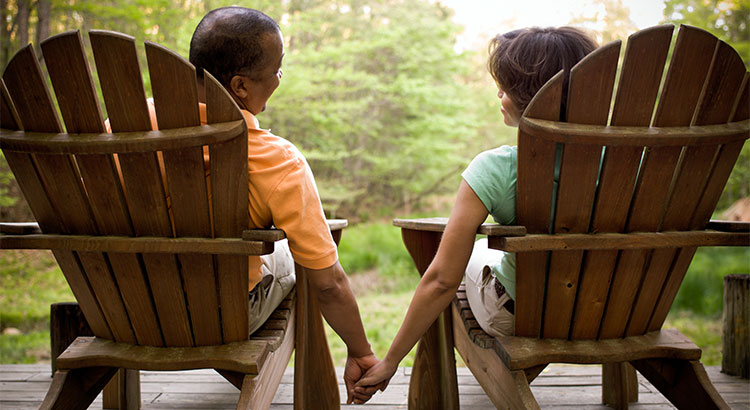 Many studies suggest one of the main reasons for the inventory shortage in today's market of homes for sale is that older generations have chosen to "age in place" over moving. The 2019 Home Buyers & Sellers Generational Trend Report by NAR clarifies this point! NAR's findings show that Baby Boomers (43%) and the Silent […]
Starting the Search for Your Dream Home? Here Are 5 Tips!
---
In today's real estate market, low inventory dominates the conversation in many areas of the country. It can often be frustrating to be a first-time homebuyer if you aren't prepared. In a realtor.com article entitled, "How to Find Your Dream Home—Without Losing Your Mind," the author highlights some steps that first-time homebuyers can take to help carry their excitement […]
Top Days to List Your Home for Sale [INFOGRAPHIC]
---
Some Highlights:
ATTOM Data Solutions conducted an analysis of more than 29 million single family home and condo sales over the past eight years to determine the top days to list your home for sale.
The top five days to list your home brought in a 10% premium over market value and are all in either May or June!
"Families start their home search when they know their kids will be out of school and when the weather is ideal for home viewing and moving, giving home sellers an upper hand in price negotiations."
There is still time to list your home before these dates pass you by!
What is Really Happening with Home Prices?
---
Home values have softened over the last twelve months. We are no longer seeing 6-7% annual appreciation levels for the national housing market. The current numbers are closer to 4%. Some have suggested that year-over-year appreciation levels could fall to 3% or less this year. However, a stronger-than-expected economy and a good spring housing market […]
4 Tips for Making a Competitive Offer
---
So, you've been searching for that perfect house to call 'home,' and you've finally found it! The price is right, and in such a competitive market, you want to make sure you make a good offer so that you can guarantee that your dream of making this house yours comes true! Below are 4 steps […]